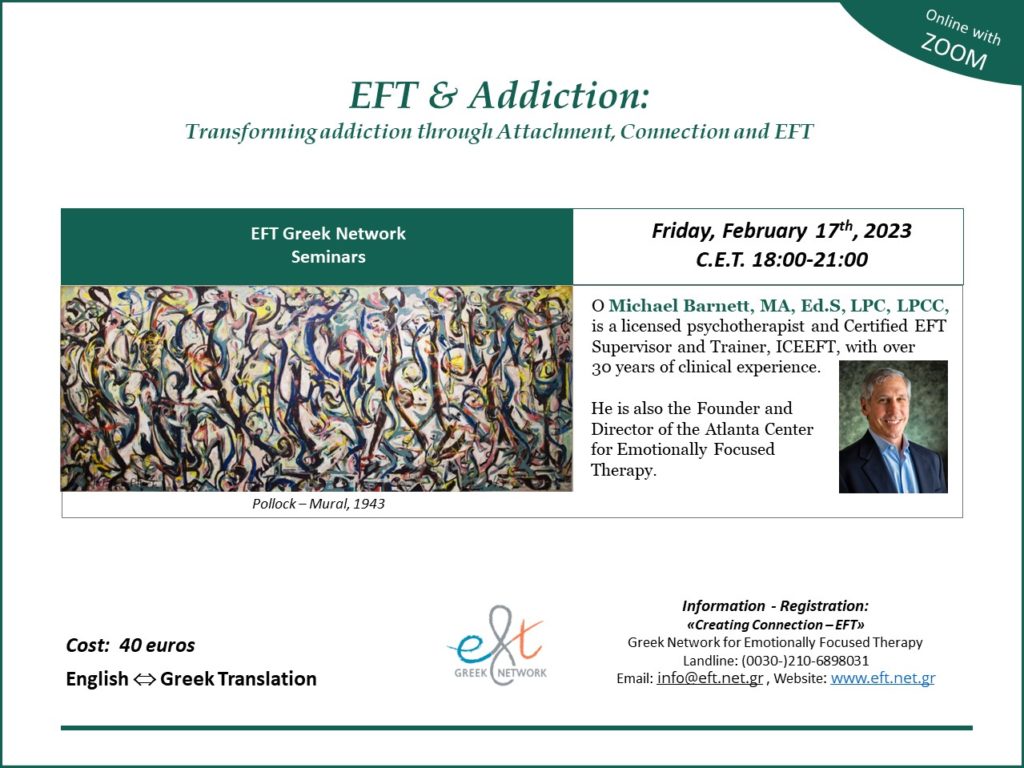 On February 17th, Michael Barnett will join the EFT Greek Network to present the Webinar:
Transforming addiction through Attachment, Connection and EFT.
Psychotherapy with couples is multi-layered and complex, often challenging the most skilled of therapists. In this fast-paced, technology-driven era that we live in, where the true connection is often at a premium, substance use has escalated to epidemic proportions. It is not uncommon for couples' therapists to be confronted with the additional challenge of contending with a pernicious "third party" that lurks within the shadows of distressed relationships: Addiction.
This webinar is an opportunity to be in conversation about how we tailor the EFT model to more effectively work with couples who present in therapy on the addictive continuum. The discussion will be a combination of sharing the fruits of Michael's three-year study integrating EFT into an addiction treatment centre's treatment protocol and dialogue with participants about EFT, attachment and addiction.
Note: You will benefit more from this Webinar if you have completed an EFT Externship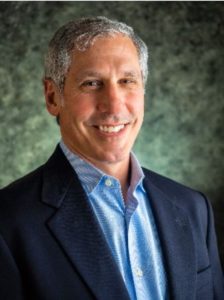 Michael Barnett, MA, Ed.S, LPC, LPCC, Certified EFT Trainer, ICEEFT 
Michael Barnett is a licensed psychotherapist in both California and Georgia with over 30 years of clinical experience. Michael is an ICEEFT (International Center of Excellence in Emotionally Focused Therapy) Certified Supervisor and Trainer in Emotionally Focused Therapy for Couples (EFT), and is the founder and director of the Atlanta Center for Emotionally Focused Therapy.